When I got the problem in my hand because of typing too much, I made the decision of taking care of my hands.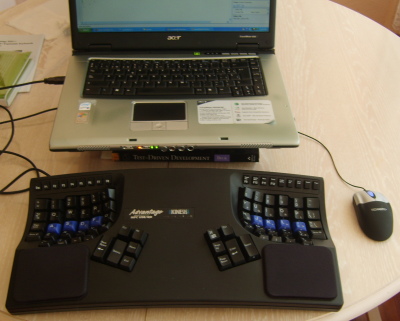 My new ergonomic keyboard is very confortable, and has QWERTY and DVORAK layouts. I plan to learn
the DVORAK layout to reduce the efforts my hands have to do and increase the speed. This Kinesis keyboard is highly recommendable 🙂
The bad thing is the cost of the shipment as I had to order it from the US. Next time I'll ask for regular shipment rather than UPS which is really expensive.
(See the keys with QWERTY and DVORAK chars in the photo). It works fine on Linux as well.